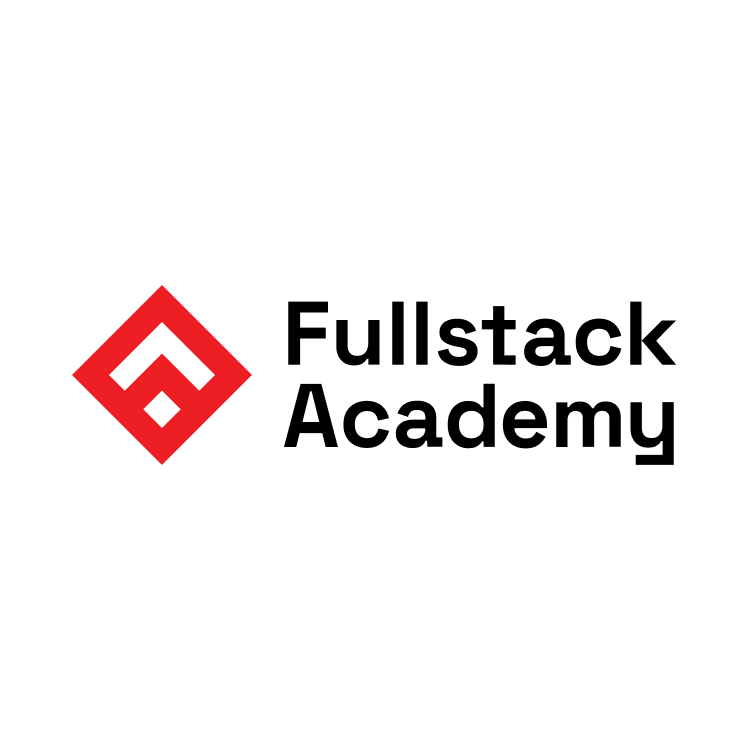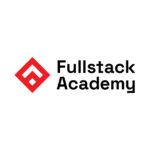 Fullstack Academy provides four tracks, which are available both full- time and part-time. It's important to note the school only accepts motivated students who prove they already have a fundamental understanding of programming or cybersecurity. By ensuring that students come prepared with more than just a beginner's level of knowledge, you're able to get much more out of the bootcamp by jumping into harder and more technical topics which regular bootcamps don't have time for.  
With one of the highest hiring outcome stats in the industry, it's no wonder students are clamoring to join.
By setting high entry standards, you'll be studying with people as motivated as you are which will boost your career to new heights. 
If you're looking to get your foot in the high tech industry but don't know where to start, Fullstack Academy has teamed up with multiple universities all around the U.S to offer beginner-friendly courses. These courses are aimed at providing you with more basic knowledge and tools you'll need to join more advanced coding bootcamps like Fullstack.  
Fullstack courses are one of the most challenging there are. You'll need to master both front-end and back-end technologies, as well as vital data science concepts such as algorithms and data manipulation. A beginner course is the first step toward becoming a fully fledged software engineer, but it's an important one. 
Fullstack Academy Courses
Fullstack Academy offers a variety of courses. See them below.
Fullstack Coding Bootcamp (Full Time)
Course Description:
The software engineering course is designed to kick-start your career in the tech industry. The full-time track lasts 17 weeks and is very intensive, with amazing teachers and assistants. All the fluff is stripped away. Instead, you'll learn the skills and frameworks you'll need to land your first job. If you have other commitments, the part-time Flex track is slower-paced and takes place on evenings and weekends over 26 weeks.   
The course focuses on JavaScript and web technologies like React and Node.js which are used by most major companies. Before the course starts, you'll need to complete the prep work. Here, you'll learn or review foundational material to ensure your technical knowledge is at the course's required level so you can hit the ground running.   
Once the course starts, you'll transform into a professional software engineer and build an extensive portfolio of apps by yourself and as part of a team: 
Create modern web and mobile apps using HTML5, CSS, and modern frameworks like React 
Master APIs
Increase your JavaScript and Node.js skills and master back-end development  
Create your own SQL database and learn how to integrate databases  
Work as a team to plan and build a fully-functioning e-commerce site  
Create a capstone project 
Fullstack Coding Bootcamp (Part Time)
Course Description:
Fullstack Coding Bootcamps has an advanced curriculum that covers all the relevant topics in the coding industry. The students will learn JavaScript, Node.js and React, as well the soft skills that will improve your teamwork skills. Graduating at Fullstack will prepare you to work as a Software Engineer at top-tier tech companies. The course is available in New York City and Chicago.
Subjects:
HTML, CSS, Javascript, SQL, Web Development, React
Locations:
New York, Chicago
Process:
Application

Assessment
Interview
Course Description:
Fullstack Coding Bootcamps has an advanced curriculum that covers all the relevant topics in the coding industry. The students will learn JavaScript, Node.js and React, as well the soft skills that will improve your teamwork skills. Graduating at Fullstack will prepare you to work as a Software Engineer at top-tier tech companies. The course is available online.
Subjects:
HTML, CSS, Javascript, SQL, Web Development, React
Process:
Application

Assessment
Interview
Online Data Analytics Bootcamp
Course Description:
Data Analytics Course is a beginner-friendly program made by the Fullstack Academy. No previous experience is required to attend the course. The students will learn about Python, Statistics, Data visualization, SQL, and all other subjects related to the industry. You can attend either part-time (26 weeks) or full-time (10 weeks). The tuition for the Bootcamp is $12,495. A few scholarships are available, ranging from $1000 to full scholarship.
Jobs:
AWS Certified Data Analytics – Specialty Tableau Desktop Specialist
Process:
Application

Assessment
Interview
Online Cybersecrurity Bootcamp
Course Description:
If you want to launch a cybersecurity career in the shortest time possible, Fullstack Academy's 17-week program will turn you from a novice to a professional.  
Fullstack Cyber Bootcamp also offers a part-time, 26-week program offered evenings and weekends to accommodate working professionals.
After completing the bootcamp, you'll be qualified for roles like Cybersecurity Engineer and Security Operations Center (SOC) Analyst.  
Over the course, you'll learn:  
Security essentials: study the fundamentals like data encoding and malware analysis 
Red team: learn how to ethically hack systems to better protect companies and individuals by understanding how malicious hackers operate
Blue team: gain critical skills such as how to identify, protect, detect, respond and recover from attacks
Businesses are spending more on cybersecurity than ever before. With Fullstack Academy, you'll gain the knowledge and skills to join one of the world's most lucrative industries.
Subjects:
Data Encoding, Cryptography, Networking, System Administration, Ethical Hacking, Identity Management
Jobs:
Security Analyst, SOC Analyst and Cyber Threat Analyst
Process:
Application

Assessment
Interview
Product Management Bootcamp
Course Description:
Product Management Bootcamp is available part-time, and its cost is $15,980. Students will learn about business fundamentals, product analysis, and product development in general. You will gain skills in UI/UX, product design, marketing, and more. Currently, in the United States, there are more than 105,000 job postings related to this field, and this course can jumpstart your career there.
Subjects:
Business Fundamentals, Product Analysis, Product Design, Product Marketing, Software Development, Product Management
Process:
Application

Assessment
Interview
Fullstack Academy has very impressive job outcome figures. Over 840 companies in New York and Chicago have hired its software engineering alumni, with a median starting salary of $72k in Chicago and $90k in New York.
Students have gone on to work for companies like Google, Facebook, Spotify, Blackrock, American Express, and more.
Fullstack Cyber Bootcamp has impressive outcomes with students getting hired for cybersecurity roles at Accenture, The New York Times, the IRS, and more. Graduates leave prepared for roles that earn on average $85,000 in New York.
Most frequent questions and answers