Coding Bootcamps in Pittsburgh
Most of the time, tech scenes in cities are determined by the major industries in the area. In Pittsburgh, most companies and startups are related to these four industries – Healthcare, Education, Robotics, and Banking. 
Being the second biggest city in Pennsylvania, Pittsburgh offers many opportunities in the tech field. Startups like ArgoAI and Duo Lingo have been both born in Pittsburg, and Duo Lingo is one of the most downloaded education apps on the AppStore.
When it comes to coding bootcamps, there are around six of them available in Pittsburgh. Compared to the other major tech cities in the States, it is not a huge number of them. Academy Pittsburgh is the only coding Bootcamp that originates in Pittsburg, while the other major bootcamps have campuses in the city. Schools like General Assembly, Nucamp, and Thinkful are also available in the city. If you are not able to find a fitting course for yourself, you can check all the coding classes you can attend online.
When it comes to the Bootcamp curriculums and programs, most coding bootcamps in Pittsburgh focus on software engineering and web development, but you will be able to find digital marketing and cyber security courses as well.
Best Coding Bootcamps in Pittsburgh
Currently, there are only six coding bootcamps in Pittsburgh. Some of them offer, like Academy Pittsburgh, offer only in-person classes, while We Can Code It Academy has only remote classes. Check the coding classes in Pittsburgh below: 
Academy Pittsburgh

General Assembly

Nucamp

Thinkful

Tech Elevator

We Can Code It
Tech Salaries in Pittsburgh
In 2021, tech salaries in Pittsburgh recorded a growth of 25%. The average salary in tech is around $104,000, whereas the best-paid jobs were system architects – avg. $140,000. The most in-demand job in Pittsburgh currently is a web developer.
Back-end developer 

$83,773

Frontend developer 

$103,610

Data Scientist 

$100,587

Data Analyst 

$69,351

Project Manager 

$78,052

Junior UX/UI Designer 

$60,484

IT Security Specialist 

$117,956
Cost of Coding Bootcamps in Pittsburgh
The cost of coding Bootcamps in Pittsburgh is between $10,000 and $12,000. The prices may vary based on the length of the course and the curriculum. For example, Developers Bootcamp at Academy Pittsburgh costs $10,000, while the Full-time coding Bootcamp at Tech Elevator costs $15,900. There's a discrepancy in pricing, and since both bootcamps are full-time, there's a big difference – Tech Elevator lasts seven weeks longer than Pittsburgh Academy, and their curriculum is more immersive.
Nucamp offers courses for beginners where you can learn the fundamentals for a much lower price. We reviewed the coding boot camps located in Pittsburgh down below. Check on them and find the best option for yourself.
Check the best bootcamps in Pittsburgh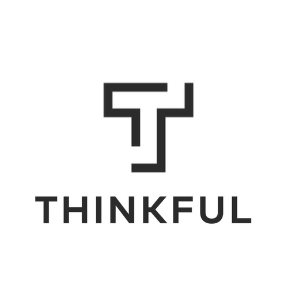 Thinkful Review Thinkful's coding bootcamp prepares students to enter the workforce with programs in software engineering, data science, data analytics, and design. Students acquire the
Find the perfect bootcamp for you
Are you looking for a career switch but don't know where to start? Send us a message, and we will try to help you – free of charge.