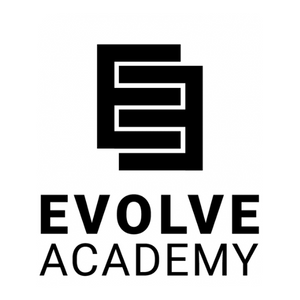 Evolve Security Bootcamp Review
Evolve Security Bootcamp is an immersive training, available online and in-person (Chicago). They offer a holistic cybersecurity training divided into two different courses: 
Cyber Security Bootcamp

OSCP Bootcamp
Cyber Security Bootcamp is a beginner-friendly course that teaches you the fundamentals of that IT field. After completing the course, students will be able to do a variety of jobs in the branch of cyber security. 
OSCP Bootcamps are designed for more advanced users, and it's mandatory to complete the Cyber Security Bootcamp before attending this one.
Evolve Academy is one of the top-rated cyber security bootcamps. We have gathered all the information you would like to know before attending the Bootcamp. Take a look.
Evolve Academy offers a variety of courses. See them below.
Course Description:
Evolve's OSCP Bootcamp (Offensive Security Certified Professional) is an immersive training available online. It's a more advanced course for people experienced with Cybersecurity. It's mandatory to complete Evolve Academy's Cybersecurity Bootcamp before applying to OSCP Bootcamp. Students will get all the support, skillset, and knowledge to be able to pass the exam and start a career in the cyber security branch.
Jobs:
Cybersecurity Analyst/Engineer, Network Security Analyst
Process:
Applicants with experience in IT, knowledge of conventional operating systems are more strongly considered for the course.
Course Description:
The cybersecurity course is available both online and in-person in Chicago, IL. Students receive instruction through live-lectures, recorded lectures, lab tutorials, and plenty of hands-on projects. The course places great emphasis on its holistic approach to teaching to keep students engaged and to impart them with the skills necessary to start a career in IT security. The curriculum includes: 
Intro to Cyber Security
Security Program
OSINT & Social Engineering
Networking
Scripting for Security
Security Operations Architecture
Security Operations Threat Modeling
Threat Intelligence
Cryptography
OSINT & Social Engineering
AppSec & Offensive Security
Threat Hunting & Incident Response
Job Search Preparation
Upon completing the course, you'll be fully knowledgeable about the theory behind IT security and how best to apply it to real-life scenarios. Students are expected to dedicate at least 20 hours per week and staff will also help prepare graduates looking for a new job, while also using their extensive network connections.
On top of its flagship cyber security course, Evolve Security Academy offers two advanced courses. Both are 5 weeks long and cost $3,200. Similar to the cybersecurity course, they're available part-time and online.
Practical penetration testing – learn how to deliver a full penetration test from scoping to reporting, using lab environments which mimic actual life situations
Practical application security – Understand the current threat landscape, the top application vulnerabilities, and how to implement security in the development process
Subjects:
OSINT, Cyber Security, Linux, Penetration Testing, Python, Data Analytics, Cyber Security, Penetration Testing, Cryptography, Network Security
Jobs:
Security Sales Engineer, InfoSec Analyst/Engineer, Security Analyst/Engineer, IT Security Analyst/Engineer, Cybersecurity Analyst/Engineer, Network Security Analyst/Engineer, Security Operations Center (SOC) Analyst
Process:
Applicants with experience in IT, knowledge of conventional operating systems are more strongly considered for the course.
Most frequent questions and answers