Coding Bootcamps in Philadelphia
Even though Philadelphia is the biggest city in Pennsylvania and the sixth largest city in the united states, its startup scene is not highly developed. 
In recent years, Philadelphia records a bigger number of new startups, and there's certainly a boom in jobs there. According to data, there are around 6,000 job openings in the tech industry. Startups are looking for talented individuals for jobs like data science, software development, and product management.
Tech companies like Tendo, Lumify, Seshie, and DuckDuckGo are all based in Philadelphia and might be a place to start your career in the industry.
Currently, there are around ten coding bootcamps in Philadelphia. Compared to cities like Miami or Chicago, we can see that Philadelphia lags behind them. However, major coding bootcamps have their offices in Philadelphia – such as Thinkful, Nucamp, and Tech Elevator. 
Thinkful offers courses for almost all desired fields in tech. Their bootcamps will prepare you to enter the workforce with programs in web development, data science, analytics, and UX/UI design. The same goes with General Assembly, where you can learn everything, from coding to digital marketing.
On the other hand, bootcamps like CodeBoxx and Tech Elevator rather focus on one field. CodeBoxx enables you to become a full-fledged software engineer and learn web development using languages like JavaScript, Python, ReactJS, and more.
Tech elevator offers only software engineering Bootcamp (online and in-person). After graduating, you will be able to do all the jobs related to a junior web application developer.
Best Coding Bootcamps in Philadelphia
As we said before, there are not many bootcamps to choose from in Philadelphia. We gathered top-rated ones, and you can check the list down below. Keep in mind that you can attend most of them both online or in person. Also, if you have a full-time job, all of those offer part-time courses.
Thinkful

Nucamp

Tech Elevator

LaunchCode

Codeboxx

Codesmith
Tech Salaries in Philadelphia
According to data from Indeed, the average tech salaries are around $95,000. Salaries may vary based on the specific company, location, or industry. Compared to earnings in the other tech hubs and cities in the USA, Philadelphia is slightly below the average. For example, salaries for back-end developers are 33% lower than the national average. The same goes for the data analyst salaries, which are 22% lower. On the other side, Cyber security specialists may earn up to $112,427, which is 37% above the average. 
Below, you can check the average salaries for most in-demand jobs in Philadelphia.
Back-end developer 

$77,916

Front-end developer 

$101,219

Data Scientist 

$110,252

Data Analyst 

$71,267 

Project Manager 

$96,652

Junior UX/UI Designer 

$63,690

IT Security Specialist 

$112,427 
Cost of Coding Bootcamps in Philadelphia
If you want to attend a coding Bootcamp, that will cost you $10,000 on average. Prices may vary based on the curriculum, commitment, and duration. 
If you are still not sure which one to pick and you live in Philadelphia, make sure to check Launchode Bootcamp. They offer free bootcamps for all residents, just make sure you qualify. At LaunchCode academy, you will learn how to code using languages like C#, Javascript, Python, and more.
Below, you can check reviews of the top coding bootcamps in Philadelphia. You can find everything about their programs, financing options, scholarships, and outcomes. 
Check the best bootcamps in Philadelphia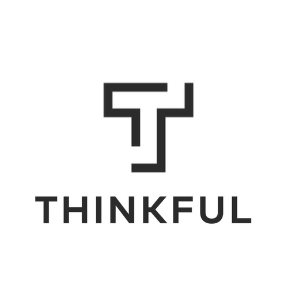 Thinkful Review Thinkful's coding bootcamp prepares students to enter the workforce with programs in software engineering, data science, data analytics, and design. Students acquire the
Find the perfect bootcamp for you
Are you looking for a career switch but don't know where to start? Send us a message, and we will try to help you – free of charge.