Coding Bootcamps in Chicago
Being the third most populated city in the States, Chicago offers plenty of opportunities for everyone interested in starting a career in tech.
In recent years, tech companies in Chicago are rapidly growing, and they need talented tech specialists. 
Based on a report from The Business Journals, Chicago startups raised more than $7 billion. For the record, in 2020, the total investments were around $6 billion. Unicorn startups like Tempus, Uptake, and Cameo were founded in Chicago and are constantly looking for talented individuals. Also, the city is home to well-known tech businesses, such as ActiveCampaign, G2, and HomeAdvisor. Just in 2021, more than 375 were founded in Chicago. According to Indeed, there are more than 10,000 job openings at the moment.
Coding schools follow the trends of tech growth in Chicago, and currently, there are around 25 operating coding bootcamps there. Some of the most prominent and popular bootcamps offer their classes in the city, such as Thinkful, Fullstack Academy, Flatiron, and Metis.
All these bootcamps differ from each other based on curriculum, course length, commitment, teaching system, and finally, the cost. If you are interested in starting an IT career, coding bootcamps might be really useful. Most of them are beginner-friendly, and in 12-17 weeks they will get you ready for entry-level jobs in the industry.
Whether you are interested in learning Cyber Security, Data Science, Web Development, or UX/UI Design, coding bootcamps in Chicago offer up-to-date immersive courses. And if you are already working in the field, some schools offer advanced programs for professionals to acquire new skills.
It's important to point out that Chicago is home to one of the best cyber security Bootcamp out there – Evolve Security Academy. Besides that, Actualize Bootcamp was also founded in Chicago.
Many Coding Bootcamps have good relationships with tech companies and startups. Therefore, their career support will help you to land a job in no time. Some of them guarantee you a job and offer their graduates a refund if you do not find the job within six months.
Best Coding Bootcamps in Chicago
There are around 25 bootcamps in Chicago. We listed out the top-rated ones:
Thinkful

Fullstack Academy

Evolve Academy

Actualize

Code Platoon

Flatiron

Coding Dojo

General Assembly

Metis

Promotable
Tech Salaries in Chicago
When it comes to tech salaries in Chicago, statistics show that the highest ones can be found in positions of Software Engineers, where people can earn around $127,837 per year. On the other hand, the lowest prices are recorded in tech sales positions, where the average salary is $89,456. 
Below, we have listed average salaries for in-demand tech jobs in Chicago.
Back-end developer – 

$131,972

Frontend developer – 

$103,604

Data Scientist – 

$135,591

Data Analyst – 

$71,768

Project Manager – 

$84,760

UX/UI Designer – 

$87,902

IT Security Specialist – 

$119,844
Cost of Coding Bootcamps in Chicago
When talking about tuition for coding bootcamps – it varies based on the program you want to attend, its duration, and commitment. 
Different bootcamps have different prices, but almost all of them offer interest-free installments, tuition deferments, and scholarships. Regarding scholarships, most of them are meant for underrepresented groups. If you are looking for a scholarship, you can find all information you will need in our coding scholarships article.
The average cost of a coding Bootcamp in Chicago is $13 000. If you still considering your decision, you can always appoint a call with their support team or even drop us a message. We will help you out. 
Besides that, bootcamps like Evolve Academy allow you to learn cyber security fundamentals for free. It is also a prep course for attending their full-time Bootcamp. FullStack Academy also offers a couple of free courses to see if coding is the challenge you've been looking for.
Below, we reviewed top-rated coding bootcamps in Chicago. Take a look and find relevant information.
Check the best bootcamps in Chicago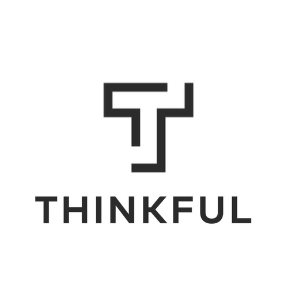 Thinkful Review Thinkful's coding bootcamp prepares students to enter the workforce with programs in software engineering, data science, data analytics, and design. Students acquire the
Find the perfect bootcamp for you
Are you looking for a career switch but don't know where to start? Send us a message, and we will try to help you – free of charge.