Wyncode Miami offers intensive, boot camp-style tech courses in either virtual or on-campus learning environments.
All courses are designed with employability potential in mind, and Wyncode's core values are around community building, empowerment, innovation, and embracing diversity. Full-time students can enjoy lifetime career support, as well as access to valuable networking events and opportunities.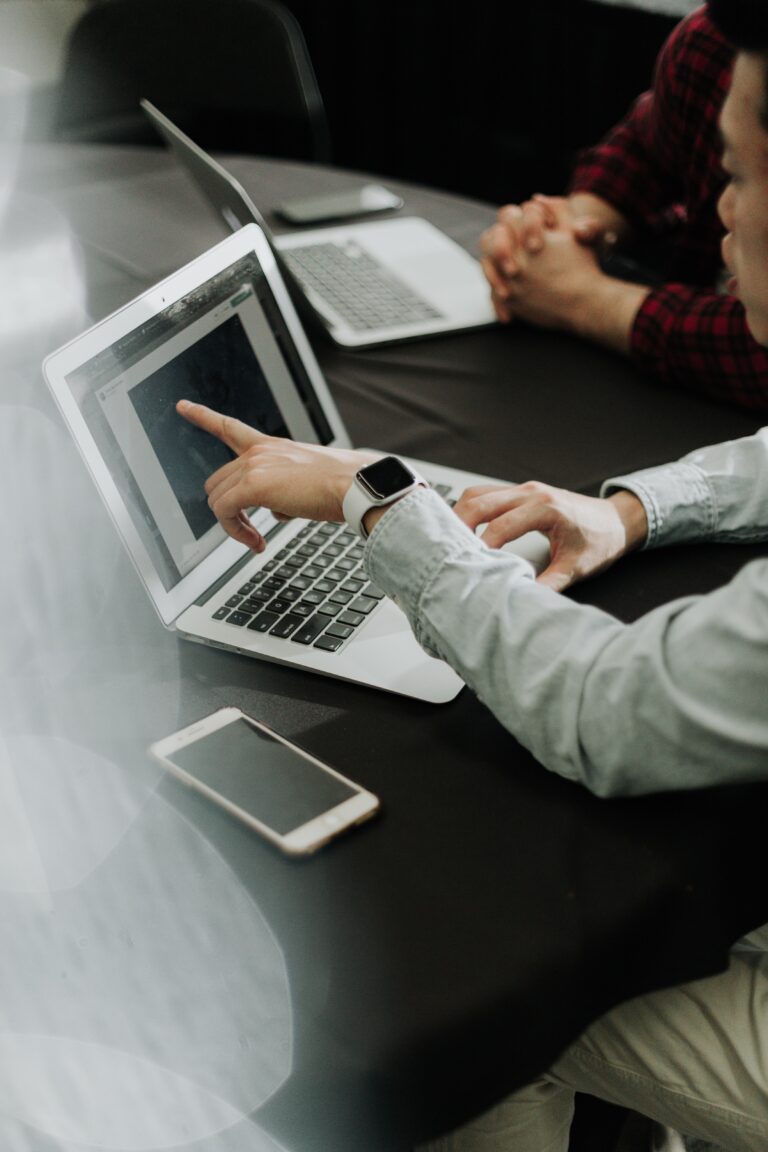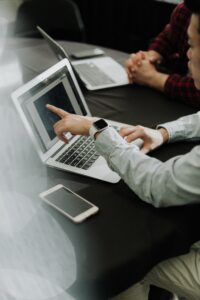 Wyncode's mission is to build a professional family made up of staff, students, hiring partners, and alumni in order to create a network of support and innovative opportunity.
How to Get Accepted into Wyncode
In order to apply for a course at Wyncode Academy, head to their website and have a look at the details of all the available programs. Next, fill out the online application form. A member of the admissions team will then get in touch with you in order to arrange an interview. Finally, there will be an admission challenge to complete along with a number of student documents.
Students will need their own laptops – please note that Chromebooks are not recommended – however, no other materials are required.
What Courses Does Wyncode Miami Offer?
Wyncode Academy offers the following programs:
Full Stack Web Development – this course lasts for 12 weeks, and can be undertaken either on campus or remotely. At the end of the training, students will be skilled Full Stack Web Developers ready for employment. This immersive course covers front-end and back-end design and development components, and participants will rack up 350 hours of instructed learning during the sessions – and have written 5000 lines of code!
Topics covered include an introduction to JavaScript and React Static Front End and Advanced Web Development in Node.
A typical day in this boot camp starts with morning announcements, followed by a lecture incorporating interactive problems. Later in the day students will pair up to work on a challenge for about 30-60 minutes. A guest speaker may visit in the afternoon, and there could be a networking event to attend to round off the session.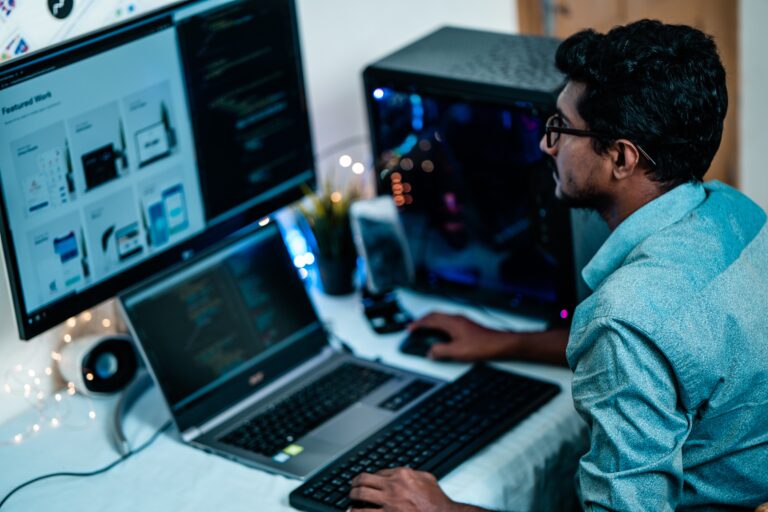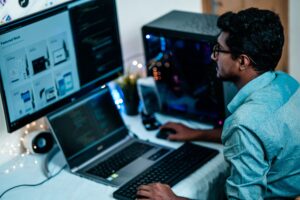 UX/UI Immersive – Learners will have acquired all the skills necessary to be Product Designers by the end of this 12-week course that can be undertaken on campus or remotely. UX is about the functionality and flow of a program, while UI is concerned with the program's look and feel, and both are covered in depth in these immersive training sessions. 
During this program, students will learn how to conduct user research, apply best practices, communicate designs, create wireframes and prototypes, and improve processes. As part of the course, learners will complete projects for their portfolios.
A typical day attending this immersive boot camp might involve starting with morning announcements before moving on to an interactive lecture on UX Best Practices. This could be followed by a User Journey Workshop. An industry guest speaker may visit after lunch, with a development class following the talk, and the day finished off with group collaboration on a task.
Front End Web Development – This is a 12-week course that can be studied remotely or on campus; classes are held on Mondays, Tuesdays, and Thursdays, from 6.30-9.30pm. Over the course of the 12 weeks, students will complete over 100 hours of supported learning, will have got to grips with four different coding languages, and, at the culmination of the program, be ready for work as a Front End Web Developer.
The course curriculum includes working on a development team, Advanced JavaScript,  DOM manipulation, and component validation. By the end of the course, learners will have completed a number of projects to demonstrate their new coding and website development skills.
Digital Marketing – A ten-week course that can be undertaken remotely or in person, sessions run Wednesdays and Thursdays, from 7- 9 pm. The program focuses on how to optimize digital marketing strategies, learn the basics of the industry, and improve your general digital marketing know-how and skills.
This course covers metrics and analytics, social media marketing, remarketing and retargeting, Facebook Ads Manager, plus Instagram, LinkedIn, and Twitter ads, and, by the end of the sessions, students will have produced a digital marketing product and have developed the skills vital for a role in the digital marketing industry.
A day in the life of a Wyncode Digital Marketing student typically starts with a core concept review and an introduction to the day's focus topic, followed by a lecture; next is a challenge, completed either individually or in small groups, and finally there is a review of work completed to end the day.
How Much Does Wyncode Cost?
The cost of a full-time course at Wyncode Academy is $15,000. Part time courses vary in price, and prospective students should contact the Wyncode admissions team for further details. The cost of tuition includes unlimited career support services and the freedom to work out of Wyncode Academy space.
Wyncode Academy currently offers two types of scholarship: the Women of Wyncode Scholarship and a US Military Veteran Scholarship. Again, contact the admissions team for more information.
Alternatively, students may wish to pay for their course using a financing option to spread the cost of their tuition fees, and Wyncode works with a number of partner organizations to facilitate this option.
Does Wyncode Offer a Job Guarantee?
Although Wyncode Academy can't offer graduating students a job guarantee, every full-time student will receive comprehensive job support as part of their program. This includes assistance with resume building and interview preparation, as well as access to networking events designed to match students with potential employers.
The lifetime career support offered incorporates soft skills training, such as professional development sessions and specialized mock interviews.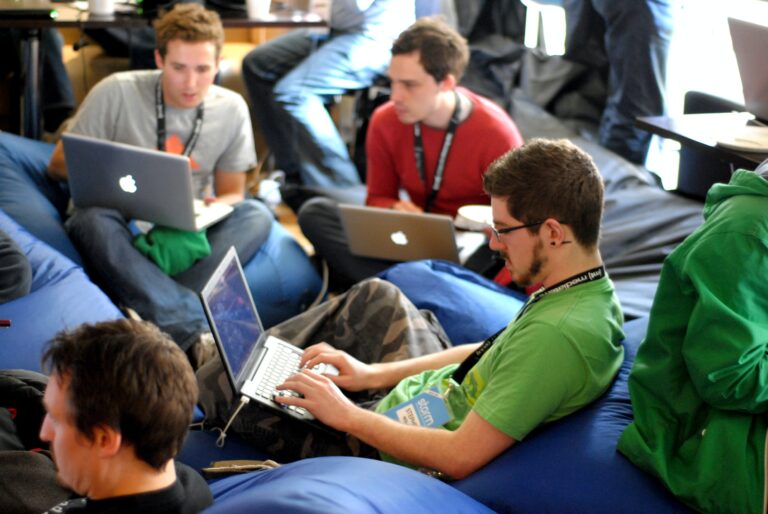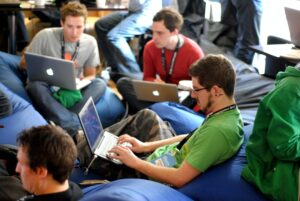 For those students interested in getting their own start-up up and running, Wyncode offers tailored support including feedback, networking connections, and resources. A monthly 'Founders' Dinner' is also a great place to meet potential new business partners, mentors, or investors. 
Wyncode Academy students have gone on to work for major companies including Amazon, Microsoft, CareCloud, Kipu, and Wix.com, with employers being consistently impressed with the quality of their new recruits, and their drive and ambition.
In 2019, the average starting salary for a graduate was $53,721.
Reviews Related to Wyncode Miami
The learning outcome statistics for Wyncode Academy are impressive: 90% of students successfully graduate from their course and 86% of graduates found relevant employment within 180 days. On course review site SwitchUp, Wyncode has received an average rating of 4.97 stars out of 5, with the curriculum content and job support being cited as especially positive aspects of the training experience.
Graduates consistently credit the training and skills they gained at Wyncode as being life-changing in the difference they made to their career path, and the quality of staff and overall support is highlighted as a key feature of the success of the programs. Most attendees who reviewed their training described the program as well structured, and with a rounded curriculum that gave them all the skills, they were hoping to attain.
Is Wyncode Right For You?
If you are looking for a way to get technical, employment-ready skills to start or further a career in tech, then Wyncode Academy could be a great choice. Offering a range of courses with rich, comprehensive curriculums, each program is designed to equip students with everything they need to start a job in their chosen field.
When considering whether Wyncode is right for you, it may be a good idea to think first about the cost element. Tuition fees are a significant outlay, so it is important to be confident that you can afford to pay the fees, either in a lump sum or as a set monthly repayment. A scholarship may be available to help you access training, and the admissions team at Wyncode can give you full details on what's available, your eligibility, and how to apply.
Next, make sure you choose the right course by carefully studying the programs that Wyncode offers and the curriculum. Check for any prerequisites to ensure you have any necessary skills or experience needed for the program. Full curriculum details for each course can be found on the Wyncode website, and learning advisors are also on hand to help you out if you have any further questions.
Decide on what course structure would suit you best. Would a part-time or a full-time option fit in with your work and home commitments? Are you confident that you can make the necessary time commitments to complete the program successfully? Lastly, consider whether remote or in-person learning is preferable for you – are you likely to make better progress in an environment where there is plenty of face-to-face interaction with fellow students and instructors, or does an online learning experience fit in best around your life?
 Testimonials and reviews from Wyncode graduates may help you make your decision – have a look on the website to read the learning journeys of past students, and where their training ultimately took them, career-wise.
Also, Read Some Interesting Information About Everything You Need To Know About Brainstation Miami.