Coding Bootcamps in Los Angeles
Being the second most populated city in the States, Los Angeles offers many opportunities in the tech market. The metropolitan area of the city has the third largest tech employment rate, right after New York and Washington D.C., with more than 360 000 people working there.
Tech giants like Google, Hulu, Youtube, and Space X have headquarters in the city, and due to the fast development of technologies, those companies are in the need of a quality workforce. Indeed.com reports that, at this moment, there are more than 7,000 tech positions available in the Los Angeles Area.
According to data in 2022, LA is the third leading city for startup businesses in the country, above Boston, Seattle, and Chicago. 
With high demand for tech employees and the shortage of the workforce, coding bootcamps in Los Angeles opened their doors. More than twenty schools offer immersive, express courses for students who want to kickstart their careers in the IT industry. 
Whether you want to become a web developer, data scientist, product manager, cyber security specialist, or UX/UI designer – they've got you covered. there are a lot of options to choose from. Bootcamps like Thinkful, Nucamp, and Fullstack academy cover almost all the relevant topics to get into the IT sphere.
In general, coding bootcamps were created to teach you the most in-demand programming languages, like javascript, c#, python, ruby, and PHP in a short period. They offer up-to-date curriculums where you will get practical knowledge by learning through working on projects. After graduation, you will be qualified for entry-level tech jobs.
Let's not forget to mention locally based bootcamps like BeachCoders, Data Application Camp, and Product Gym. Those smaller schools specialize in one field and have more limited curriculums. Compared to bigger ones, outcomes do not differentiate at a large scale.
Best Coding Bootcamps in Los Angeles
In LA, there are around 20 coding Bootcamp offering their courses. We gathered the top-rated ones. Check out the list:
Thinkful

Nucamp

BeachCoders

Data Application Camp

Nucamp

Fullstack Academy

Product Gym

iNVASIVECODE

 
Tech Salaries in LA
According to Statista, the average salary in the IT sector in Los Angeles is $113,600 per year. However, these salaries differ based on particular positions. 
Backend developers earn around $109,089 yearly, which is 9% below the national average. The same goes for UX/UI designers, whose salary is 13% below the average ($77,354). 
The biggest difference when talking about earnings is in cybersecurity jobs, where security specialists earn $115,775, which is 41% more than the national average.
People working in other in-demand positions will make salaries that are in alignment with the national standard. 
We gathered data on average salaries for most tech positions. Check them below:
Backend developer – 

$109,089 

Frontend developer – 

$106,460

Data Scientist – 

$167,921  

Data Analyst – 

$69,283

Project Manager – 

$93,044 

UX/UI Designer – 

$73,354 

IT Security Specialist – 

$115,776 
Cost of Coding Bootcamps in Los Angeles
The cost of attending a Bootcamp in LA varies between 8,000 and 13,000. Usually, schools charge more for full-time bootcamps than for part-time courses. Also, full-stack development bootcamps are more expensive than if you decide to go for data analytics or product management. 
For example, at Data Application Lab, the course will cost you more than $5,000. And if you choose to start your career as a web developer, it will cost you a bit more. Codesmith charges around $20,000 for their programs, while at UCLA Extension School, you will pay around $13,000 for similar courses. 
It is important to state that most schools offer prep courses or introductory lessons free of charge, or at a very low price. It could be a good start before attending the regular Bootcamp, and make a final decision if the tech industry is a place for you.
Coding Bootcamps often offer different financing options for their students. They vary from Bootcamp to Bootcamp, but usually, you can pay for the tuition in monthly installments or sign an ISA agreement and start paying your tuition after getting a job. Also, you can try to apply for a coding Bootcamp scholarship. If interested, check our list of available scholarships for coding bootcamps.
In 2020, more than 6,000 people graduated from coding bootcamps in Los Angeles. If you are looking for additional information, you can check our Bootcamp reviews below. 
Check the best bootcamps in Los Angeles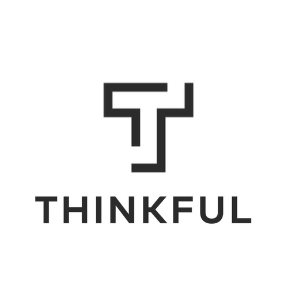 Thinkful Review Thinkful's coding bootcamp prepares students to enter the workforce with programs in software engineering, data science, data analytics, and design. Students acquire the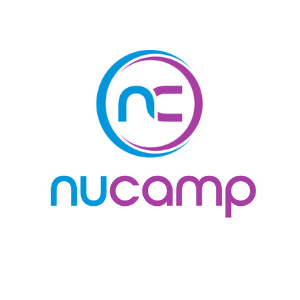 Nucamp Coding Bootcamp Review Nucamp Coding Bootcamp in Pittsburgh is a flexible way to quickly learn to code and launch your web development career. The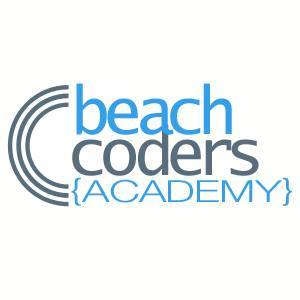 Beachcoders Review At BeachCoders you can take a 4-week front end web development and UX design course which covers HTML, CSS, and JavaScript to kick-start
Find the perfect bootcamp for you
Are you looking for a career switch but don't know where to start? Send us a message, and we will try to help you – free of charge.