Coding Bootcamps in Detroit
Detroit records growth when it comes to the tech industry. Even though the scene isn't as big as in Chicago, Miami or Seattle, there are many opportunities.
Detroit region has offices of some of the largest companies like Twitter, Cisco, and LinkedIn. In the past, the city relied on the industry giants like General Motors, Chevrolet, Cadillac, and many others. In 2021, eighteen of the Fortune 1000 companies had their headquarters in Detroit.
According to data from Indeed, there are more than 3,500 job openings in the tech industry at the moment. Because of its growth, the city attracts talented individuals looking to grow their careers in tech.
Regarding education, Detroit lags behind other cities. The only local-based coding Bootcamp in the city is the Michigan State University Extended School, providing classes in Data Science, Web Development, Digital Marketing, and Cybersecurity.
On the other side, some nationwide schools like Nucamp, Tech Elevator, and General Assembly offer their courses in Detroit. You can either choose to attend it online or in person, while all of them have part-time and full-time programs.
All bootcamps available a Detroit has good career support programs. That way, they will help you find your first tech job and start your IT career.
Best Coding Bootcamps in Detroit
Only six coding bootcamps offer their courses in Detroit. We listed all of them below. Check out the list:
Nucamp

General Assembly

Tech Elevator

Michigan State University Bootcamp

Code Academy

Grand Circus 
Tech Salaries in Detroit
Tech hub reports that Detroit takes 18th place in the country, with the average tech salary of $99,000. Tech employees there on average earn more than their colleagues in Miami, Pittsburgh, or Tampa.
Detroit is a good place for workers in Data and Cyber security fields. On average, Data Scientists earn $150,871 per year, which is 7% above the national average. Data Analysts can make around $79,000, 13% above the average.
The biggest difference compared to the other cities in the USA is in the cyber security job market. Security Specialists make around $132,000, 62% more than the national average.
We gathered data on average salaries for most tech positions. Check them below:
Backend developer – 

$86,514 

Frontend developer – 

$92,017

Data Scientist – 

$150,871 

Data Analyst – 

$79,659 

Project Manager – 

$88,957 

UX/UI Designer – 

$56,176 

IT Security Specialist – 

$132,231 
Cost of Coding Bootcamps in Detroit
The average cost of coding bootcamps in Detroit is around $13,000. Of course, the price varies from school to school.
If you want to learn web development and be prepared to work entry-level jobs, Tech Elevator offers its full-time courses for $15,950. For the Software Engineering course at General Assembly, the tuition will cost you a bit more – $15,950. On the other hand, Michigan State University can teach you web development at the price of $11,745. 
Being one of the most prominent Bootcamp out there, Nucamp provides courses affordable to everyone. For example, studying web development will cost you as low as $2,328. 
Many coding bootcamps in Detroit offer different financing options – tuition deferment, monthly installments, and scholarships.
We reviewed available schools in the city of Detroit. Check them out and find the perfect one for yourself.
Check the best bootcamps in Detroit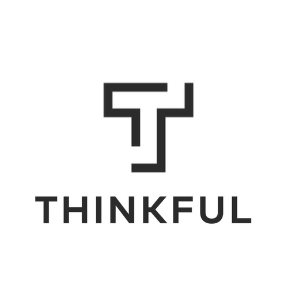 Thinkful Review Thinkful's coding bootcamp prepares students to enter the workforce with programs in software engineering, data science, data analytics, and design. Students acquire the
Find the perfect bootcamp for you
Are you looking for a career switch but don't know where to start? Send us a message, and we will try to help you – free of charge.