Coding Bootcamps in San Francisco
San Francisco is the leading city for startups in the United States of America and the mecca for all entrepreneurs and tech individuals. At the moment, there are more than 4,500 startups located in San Francisco, and that number is growing day by day. More than 90 incubators and accelerators help freshly made startups shape their business model and provide expertise and support to turn their business ideas into reality.
The city has a well-known history when discussing the tech scene. Companies like Adobe, AppDynamics, AutoDesk, and Dropbox were founded in SF. On the other side, startups like OpenAI, Watershed, Osmind, and Atob are attracting both investors and talented tech individuals.
It's important to notice that San Francisco is also the leading city of venture capital funding invested in female-founded startups, which value is around 6.4 billion U.S. dollars.
The high concentration of entrepreneurs and startups, high salaries, networking events, and funding opportunities, made San Francisco the leading city for tech in the country.
When it comes to education, Coding bootcamps in San Francisco are thriving. There are more than 35 active bootcamps at the moment, and their programs and expertise get students ready to qualify to work in the tech industry.
Bootcamps like Coding Dojo, AppAcademy, Thinkful, and Nucamp are some of the many outstanding schools that offer their services in the city. 
Attending a Bootcamp in SF will help you learn all in-demand skills for the tech market and get you to ready to work at entry-level jobs. 
Whether you are interested in software development, data science, product management, digital marketing, or cyber security, they've got you covered. Their programs are adjusted for all kinds of students – if you are having a full-time job, you can attend a part-time course, which lasts a bit longer but teaches you all the relevant skills for the job market.
Numerous coding schools guarantee a job in the industry after graduation or will refund the tuition you paid. Learn more about them below.
Best Coding Bootcamps in San Francisco
San Francisco is home to 35 coding bootcamps. Here's the list of the top-rated ones:
App Academy

Coding Dojo

Thinkful

Nucamp

Fullstack Academy

Product School

Berkeley Boot Camps
Tech Salaries in San Francisco
Being the biggest tech hub in the united states, San Francisco is a leading city when it comes to salaries. On average, employees in the tech industry earn around $145,000 per year. This is way above the national average, and when we include all other opportunities in the job market, SF is definitely the best place in the country for IT specialists. 
The average backend developer salary is $154,580, and it is 33% above the national average. The situation is the same with all other in-demand jobs, like data analysts, project managers, and UX designers. Compared to salaries in other cities, the biggest discrepancy is in the cybersecurity sector. Security specialists earn around $153,000, which is 87% above the average. 
A good salary is one of the main factors to keeping the employees happy, and tech companies in San Francisco do a great job there. Below, we gathered data on average salaries for most in-demand jobs in the industry.
Backend developer – 

$154,580 

Frontend developer – 

$143,971

Data Scientist – 

$132,088 

Data Analyst – 

$70,690

Project Manager – 

$114,851 

UX/UI Designer – 

$78,686

IT Security Specialist – 

$153,286
Cost of Coding Bootcamps in San Francisco
In 2020, around 20,000 people graduated from coding bootcamps in San Francisco, which put the city right behind New York. If you want to attend one of them, the cost will vary between $11,000 and $14,000. 
The curriculum, duration, commitment, and location determine the price of the Bootcamp. Of course, it also depends on the program you would like to study. Usually, web development and data science courses are the most expensive ones. 
If you are looking for a career as a project manager, San Francisco is the right place to be. Unlike other cities and tech hubs, San Francisco offers different product management bootcamps. For example, Product Gym and Product Schools are the most prominent ones, and their programs will cost you around $5000.
If you want to study data science or data analytics, there are lots of options. Fullstack Academy offers programs that will enable you to start a career as a data analyst. We also need to mention Berkeley Data Bootcamps, organized by Berkey extension school. If you decide to go for that one, tuition will be around $10,000.
To make education more accessible, bootcamps often offer different financing options. You can try to get a scholarship, sign an ISA agreement or pay for the Bootcamp in installments. 
If you are still considering your decision, numerous coding bootcamps in san Francisco offer free access to prep courses, so you can learn the basics and determine if working in the tech industry is a thing for you. And you can schedule a call with the support team of the boot camps you are interested in and learn more about their programs. 
You can scroll down and check our reviews on the bootcamps in SF. Or you can even contact us, and we will help you make the right choice. Good luck!
Check the best bootcamps in San Francisco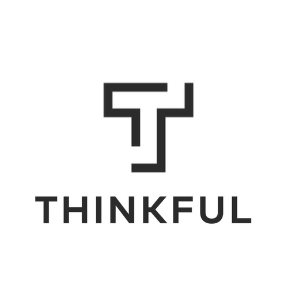 Thinkful Review Thinkful's coding bootcamp prepares students to enter the workforce with programs in software engineering, data science, data analytics, and design. Students acquire the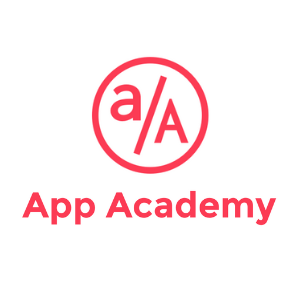 App Academy Review App Academy's coding bootcamp is one of the best coding schools in the industry. They focus on teaching you practical skills that'll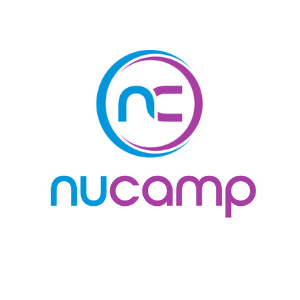 Nucamp Coding Bootcamp Review Nucamp Coding Bootcamp in Pittsburgh is a flexible way to quickly learn to code and launch your web development career. The
Find the perfect bootcamp for you
Are you looking for a career switch but don't know where to start? Send us a message, and we will try to help you – free of charge.