The 4Geeks Academy in Miami offers a number of programs to help participants either start a career in the tech industry or help them to develop their existing skills and climb the ladder if they are already in a tech role.
Courses are short and intensive, teaching students the skills they need, fast, to supercharge their professional careers. Courses are either online or campus-based.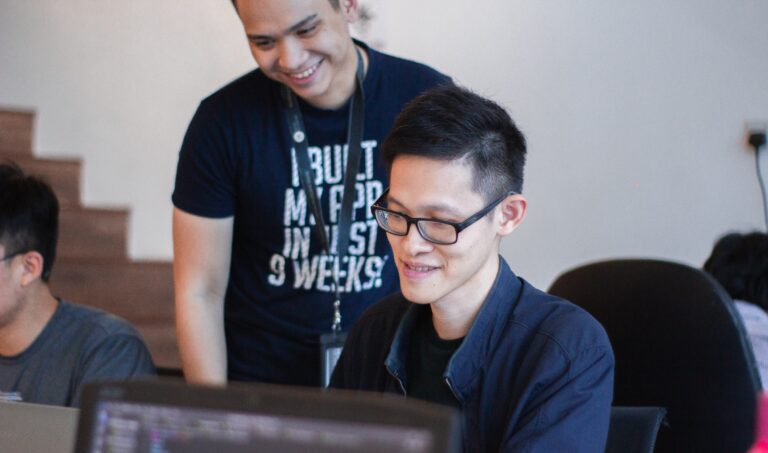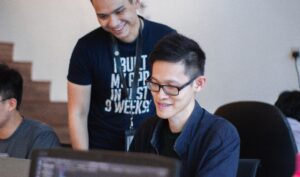 The 4Geeks Academy began offering courses in 2015, and its mission remains to make tech training accessible to everyone while building a dynamic global network of software developers. The Academy currently has 7 campuses, and over 1500 alumni to date.
The 4Geeks Academy is licensed in Florida by the Commission for Independent Education.
How to Get Accepted at 4Geeks Academy
In order to apply for a place at 4Geeks Coding School Miami, first of all, visit the website to have a look at the details of courses available. Next, complete the quick online expression of interest form.
A Student Advisor will contact you in order to give you details regarding the admission process and next steps. An interview will be held either on-campus or online, and you will be offered a tour of the campus to meet staff and become acquainted with the Academy. As part of this introductory interview, you will be asked about your reasons for wanting a career in software development.
Students will need to have their own laptops. In terms of payment, students who may find it difficult to pay for tuition in one lump sum can choose to spread the cost of their course through an Extended Payment Plan. Other financing options are available – for more information, contact the 4Geeks Academy office using the contact details on their website.
Which Courses Does Coding School Miami Offer?
4Geeks Academy offers three different courses, aimed at different levels of ability, which are detailed below.
Students on a part-time course can expect to commit to three sessions of three hours a week and will need to spend about 20-24 hours a week studying at home. Full-time students have eight-hour classes every weekday and will be required to spend approximately 48 hours a week on the additional study.
Broadly, coursework related to theory is delivered through videos, animations, infographics, and images. Inside the classroom (or virtual classroom), sessions are spent undertaking debates, creating and building projects, and being supported in work by mentors.
Level 1 is the Full Stack Developer Course, which can be undertaken on either a full or part-time basis. The part-time version of the course runs for 16 weeks, with three classes to attend weekly. No previous coding knowledge or advanced math is required, although the ability to solve problems using logic is a big plus.
This program is designed to give participants in-demand skills to help them into a career in tech; students will learn the fundamentals of programming languages, including Python and JavaScript. Algorithm scripting is also covered, as well as the use of API and front-end libraries. The course culminates in each student presenting their completed final project.
There is a pre-work element to this course, and prospective learners should be aware that this element will comprise approximately 60 hours of work in order to ensure that all students are at roughly the same level at the start of the course properly. This pre-work will cover HTML5 + CSS3 + Javascript, and the basics of coding.
The Software Engineer Course is Level 2. This course is offered part-time, and runs for 16 weeks, with three online classes a week for students to attend. In order to apply for this course, applicants will need to have at least one year's experience as a Software Developer.
Projects form a key element of this program: as an example, a project for the Quality module could be a challenge to build Continued Integration into your coding to guarantee consistency of software quality.
Students will become proficient in advanced front-end techniques, advanced algorithms, information storage and retrieval, and the use of distributed applications. The final project of the course will see students publishing their newly created application to a cloud platform, and pitch and demonstrate it to an audience.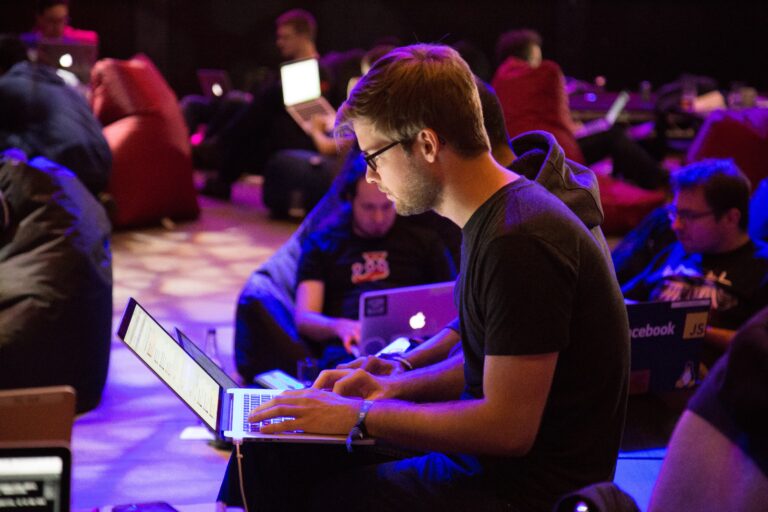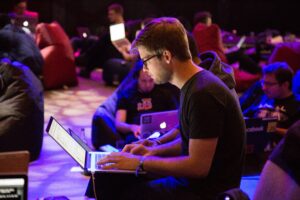 The AI/Machine Learning Course is an online training program that runs for 15 weeks – classes are held three times a week. Course applicants will need to have a background in math, data, statistics or programming in order to be eligible to attend.
This program starts with an introduction to Python, moves on to data science with AI, covers practical machine learning, how to build data architectures, and deploying AI models and techniques into production.
An example of a module project in this program is taking a real-world set of data, and applying effective data cleaning, data analysis, and a prediction model to it, to interrogate the information.
Topics covered during the training include Machine Learning basics and Deep Learning technologies. The use of AI also forms part of the training, as does the lifecycle development of a product or app, incorporating factors like privacy, security, and ethics.
Which Companies Hire 4Geeks Academy Graduates?
4Geeks Academy has a high success rate when it comes to student outcomes, with 86% of students finding new employment within the tech industry within 100 days.
4Geeks Academy has a growing number of partner hiring organizations, and graduates have been placed in roles with companies including Microsoft, eBay, Uber, KPMG, and Facebook. The increasing network of recruitment partners means that students can find work both locally and internationally.
Organizations of all sizes are becoming more aware of the benefits of hiring a boot camp graduate. As well as gaining an employee with relevant, up-to-date skills, companies also have the benefit of acquiring a new staff member who has a proven track record of drive, determination, and self-motivation, as evidenced by their successful completion of such an intensive course.
Reviews Related to 4Geeks Academy Miami
The 4Geeks Academy was rated as the 2021 Best Bootcamp Winner by the review site Switchup, having received an average rating of 4.91 stars out of 5 on the same site. Course curriculum and job support was focused on as being key positives of the training program, as was the professionalism and supportive, motivational nature of the course instructors.
Graduates praised the content of the training, which proved vital in their success at finding a relevant job role at the end of the sessions. The ability to network with like-minded individuals, and the opportunities this presented in terms of in-course collaboration and professional possibilities afterward, was also widely remarked upon.
Class numbers are kept very low at 4Geeks, in order to give learners a high quality, personalized learning experience, and unlimited one-on-one mentoring is available for all course participants. Students can also expect ongoing in-job support and career support in general after graduation. All of these factors feed into the positive reviews that 4Geeks Academy regularly receives.
Is 4Geeks Academy Right For You?
When considering whether a 4Geeks course is the right choice for you, take care to read the full curriculum details for each program on the website, and check for any prerequisites that may apply. The course details give information on the types of projects students will be expected to complete, as well as the final assignment for each program.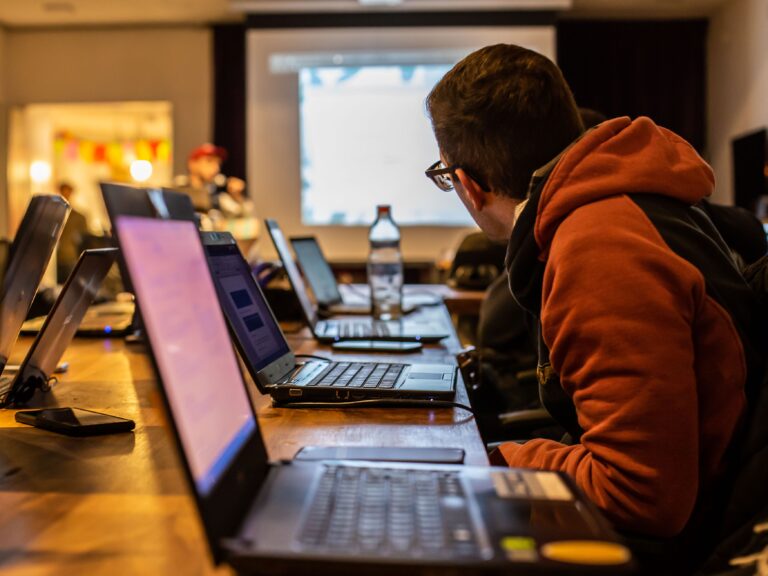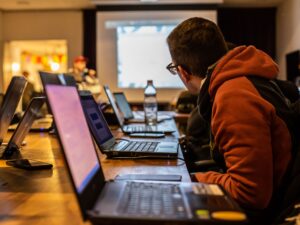 Think about whether a part-time or full-time option is best for you, by weighing up your current work and home life commitments in order to be confident that you will have the capacity to complete both the classroom and home working element of the program you're interested in. Attending for the full duration of the training is vital. Where there is a choice to attend a class either virtually or online, you may want to think about the learning style that is likely to benefit you most – do you prefer an in-person setting, where you can interact with fellow students and instructors face-to-face, or do you thrive in a self-motivated, virtual setting? Also be sure to check for any pre-work requirements for the course, and the amount of time that would need to be spent undertaking this element of the training.
Learning Counselors are on hand for advice either in person or over the phone, so you may wish to contact the 4Geeks Academy to schedule an advising appointment or for further details on any aspect of a course or its curriculum.
Lastly, think about financial considerations – the cost of tuition is a significant outlay, and so you may wish to look carefully at financing or loan options to cover the course of your chosen program and allow you to pay back the training costs over an extended period.
If you're looking for training that will give you job-ready skills quickly, with an organization that has a proven track record of placing graduates in world-class businesses, then 4Geeks Academy could be the perfect choice for you.
Also, Read Some Awful Correspondence About All You Need To Know About All Star Code Pittsburgh.